We use our cars daily to get to work, to get to school to pick up the kids, and to get to the store to pick up groceries. We often take them for granted until something goes wrong. When we lose the privilege to drive, we can really miss it. When your driver's license is suspended, it can be tempting to ignore the suspension and keep on driving. But if your driver's license has been suspended, you should take it seriously. If you get caught driving on a suspended license in Claremore, the penalties can be harsh.
Driving While Your License is Suspended in Claremore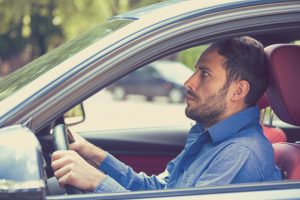 Your license may have been suspended for any one of a number of reasons. If you have had too many moving violations or speeding tickets, for example, you may have accumulated too many points on your driving record.
In Oklahoma, if you accumulate 10 or more points within a five-year period of time, your license will be automatically suspended. It then takes time for points to fall off your record.
There are other situations in which your license may be suspended. Leaving the scene of an accident will also result in an automatic suspension. A drug offense conviction will also result in a suspension. And driving under the influence of an intoxicant will result in an automatic suspension.
In Oklahoma, law enforcement may pull you over for a breath or urine test to determine if you are driving under the influence. If you are driving on public roadways in Oklahoma, you are deemed to have given consent to any breath or urine test that is asked of you. If you refuse to have the test administered when it is asked of you, you will receive an automatic license suspension from 180 days to three years, regardless of whether you are under the influence or not. The refusal triggers the suspension.
Finally, if your car was used in the commission of a felony, manslaughter or negligent homicide — or if you are caught stealing gasoline from a pump — your driver's license will be suspended. Okla. Stat. tit. 47 § 6-205
Penalties For Driving on a Suspended License
If you get caught driving on a suspended license, the crime is a misdemeanor, and here are the penalties you may face:
On a first conviction, the fine could be from $100 to $500,
On a second conviction, a fine could be from $200 to $750, and
On subsequent convictions, the fine increases again — to between $300 and $1,000.
In addition, the court may sentence you to up to a year in jail. Okla. Stat. tit. 47 § 6-303
If the suspension was due to a DUI and you are caught driving, the penalties are even higher:
$500 to $1,000 for a first offense,
$1,000 to $2,000 for a second offense, and
$2,000 and $5,000 for any subsequent offense in addition to up to a year of jail time. Okla. Stat. tit. 47 § 6-303
Finally, the court may also increase the period of your license suspension. If your license has been suspended, do not drive. If you have been caught driving on a suspended license, hire an experienced defense attorney to help you lessen the fine, and possibly have the court order a restricted suspension to allow you to get to and from work.
Free Consultation With An Experienced Claremore Criminal Defense Attorney
Call the Claremore Lawyer today. We are here and ready to help you. And the initial consultation is free. Call us at (918) 213-0950. If you prefer written correspondence, submit your question using the form at the top right of this page.
Tags: Claremore criminal defense attorney, Claremore misdemeanor defense attorneys, Oklahoma criminal defense attorneys